AXE Apollo Antiperspirant Stick
You're fresher than nature with AXE Apollo cedarwood & fresh sage anti-sweat antiperspirant stick. Long-lasting odour protection. No problems.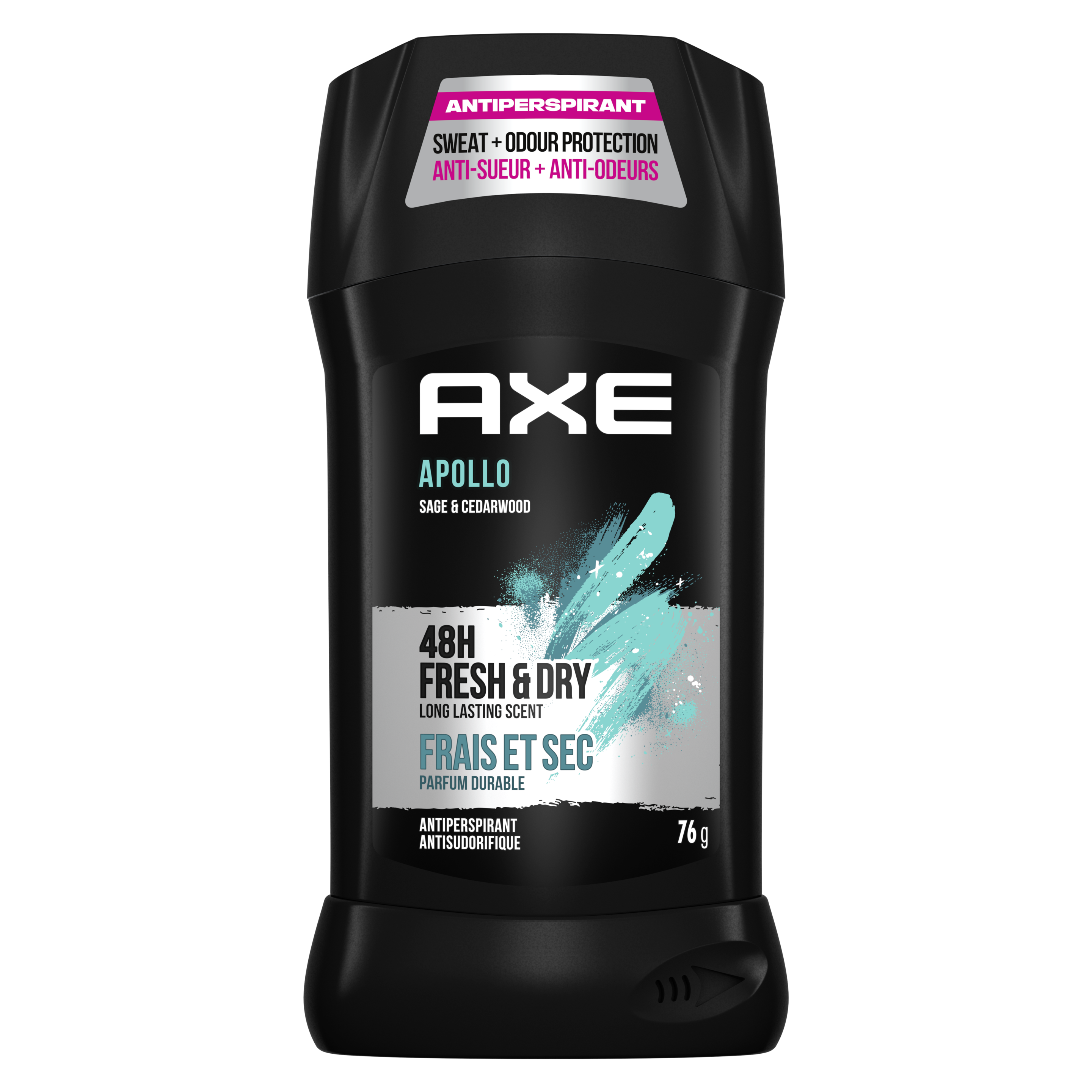 Apply to clean, dry underarms for 48-hour freshness.
You never know what's around the corner. Or who. You need to feel fresh, dry and smelling your best whenever, wherever. Relax. We've got you. With 48-hour anti-sweat protection, AXE Apollo Antiperspirant Stick guarantees long-lasting underarm dryness. So, no matter who comes your way, you can rest easy knowing you're 100% ready. Plus, you get that irresistible scent of sage & cedarwood, leaving you fresher than a polar bear in an ice bath. All. Day. Long.

Same exhilarating AXE Apollo fragrance, fresh new look. But what's on the inside matters too. Bust odour and stay dry for 48 hours with our dual action antiperspirant stick. Our formula keeps underarms super dry and super fresh. All day, all night – no matter what, you'll

Fresher you, cleaner planet. By 2025, AXE aims for all our packaging to be recyclable or to include recycled materials.

Welcome to the future. It smells amazing.
The New Axe Effect. 
Cyclopentasiloxane, Aluminum Zicronium Tetrachlorohydrex GLY, Stearyl Alcohol, PPG14 Butyl Ether, Hydrogenated Castor Oil, Talc, PEG8 Distearate, Parfum, BHT